ok, ok. before we slip any further into oh-fine oh-nine, time for a proper 2008 year-end best-of round-up re-cap run-down, all proper-like.

albums first [1-24]: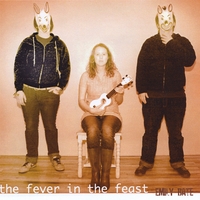 now singles. not doing a list [there's one here if you insist, but i'm pretty typically noncomittal about any rankings apart from my #1 ("sandcastle disco"), #2 ("entropy reigns..."), #0 ("is it you?") and, er, alternate-reality #1 ("girls with my same name")...] instead, here's a mix:

title: Fun and Interesting: 2008 in Pop
date: 23 december 2008
format: cd-r
packaging: red prefactured sleevelope, with assortured colorfous markerings on the disc

1] "Sandcastle Disco" / Solange Knowles
2] "Entropy Reigns (in the Celestial City)" / Kelley Polar
3] "Far Away" / Cut Copy
4] "Broken Heart Tango" / Cloetta Paris
5] "Wrestlers" / Hot Chip
6] "Fun and Interesting" / The Chap
7] "Oh My God" / Ida Maria
8] "Black Fur" / Fredrik
9] "Girls With My Same Name" / Emily Bate
10] "Ten Steps" / Marit Larsen
11] "You Belong With Me" / Taylor Swift
12] "Lily From The Middleway Street" / Billie the Vision and the Dancers
13] "Sly and the Family Stone" / Hayman, Watkins, Trout & Lee
14] "Official Girl" / Cassie
15] "Watch Your Step" / Juvelen
16] "The Entertainment" / Max Tundra
17] "Here He Comes" / Tittsworth ft. Nina Sky & Pitbull
18] "Shake It To The Ground" / Blaqstarr ft. Rye Rye
19] "Fantastic Six (Radioclit Remix)" / Alphabeat [vs. Radioclit]
20] "Blind" / Hercules and Love Affair
21] "Life is Long" / David Byrne and Brian Eno

it's designed as a mix, first and foremost – a bit of a throwback to the way i used to do things – but also as a general representation of my favorite music of 2008, with a particular emphasis on favorite songs, and especially dance jams (which tend to dominate my conception of "singles.") i think it works out pretty well on all accounts. it made a great post-dinner, pre-midnight (dance)party mix on new years' eve, complete with a little respite in the middle for dessert 'n' bubbly, and minorly toast-tweaked transitions in the beaty bits.

a lot of it consists of representative album tracks as opposed to singles strictly-speaking or even stand-alone songles, which is a pretty accurate reflection of how i listened to music this year (on albums, for review purposes or otherwise, rather than as songs, despite making the Great Switchover to an ipod/itunes-based listening system. most of my top twenty or so albums are represented, with notable omissions including why? (whose brilliant "fatalist palmistry" was on harvest gleanings alongside crucial 2k8 jamz by m83, hatchback and sheryl crow), neon neon (almost made it, but "raquel" is kinda long), and pop levi (too late, alas!)

the sore thumbs, then, are things like the "fantastic six" remix (a sneaky way of including alphabeat and radioclit, two acts i didn't really give their due until too late in the game, but in any case it's still my single favorite piece of work associated with either of them), and blaqstarr/rye rye's awesome "shake it to the ground," a great one-off single in a singles genre that my awareness of has suffered for just that reason (see also the tittsworth cut, not a single but better in my book than any of his tunes that were), and, maybe most sorely, cassie's "official girl."

it felt kinda weird to include that b/c it's basically just a straightforward, mainstream r&b/pop single. given another few weeks i might have swapped it out for brandy's truly striking "camouflage" (from another very strong album that i heard too late), but as it is it stands in well enough for a) the other cassie jam that really ruled a lot of my year b) the generally lackluster string of songs that passed for hit singles in 2008, including songs by beyonce, rihanna, missy elliott, lil mama, snoop dogg, kanye, t.i., flo-rida, lil wayne, mariah carey, katy perry, pink, britney, ne-yo, usher and jordin sparks that may or may not have made my sidebar but failed to find a real home in my heart. (the best of that lot being, almost certainly, "sexual eruption," "love in this club" and "no air") almost all of the above, however, did make the 2k8 new years mix... more on that to come!