playlist for a snowday. snowlist for a playday. it snew many
many inches yesterday, and west philly was blanketed (28.5?)
and transformed into a fairyplaygroundland, snow day play for
everybody, yay! i left home at 11 for yoga and ended up out and
about all day long, which was the best the best, but it would have
been lovely to be at home and listen to some snowy sounds too...
this is some of the music that was snowing in my head all day:

sally shapiro,
disco romance
, cuz, 'course, just look at it.
mmmm snowy eyelash stars. i did however listen to the
very excellent
permanent vacation selected label works
volume 1
, or at least disc one, which has two s.s. remixes.
pantha du prince,
black noise
. just reviewed this for amg.
not quite as magical as
this bliss
, perhaps, but still super
lovely and wintry, even tho the cover looks autumnal. hm.
lemon jelly,
'64-'95
. not sure why, maybe because i always
think the song "the slow train" sounds like "the snow day"
the roots,
phrenology
, but mostly "sacrifice," which i think
i heard in my head coming out of the guitars of a different
lemon jelly song. also, i haven't listened to it in a long time.
i was reading the resident advisor best-of-decade jawns,
which has me v. excited about electronica at the moment
(& will probably make me buy some soon) but especially
their
top 50 mixes
list, which i was pleasantly surprised
to see this included on, and even more surprised to see
the dixon body language mix at #5, so i listened to that
the other day. nice to remember how good dj mixes are...
i was walking down the snowy street and got "hoe-down"
horns in my head. bip-bop (bip-bop)! bip-bop (bip-bop)!
because when do i not want to listen to
walking wounded
?
especially "before today." oh my god. sweet god of music.
i bet if i were going to do a revised favorite-'90s-albums list
(don't tempt me) this would rank shockingly high. oh my.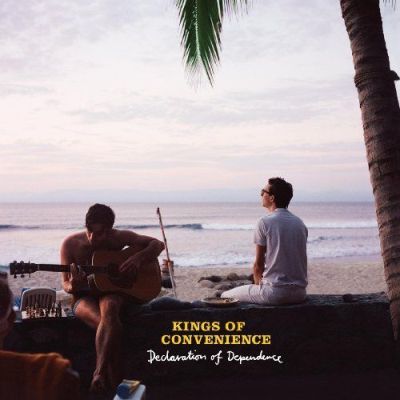 cuz you want some gentle warm cuddly quiet guitar sounds
too. i was bored by this one at first but have been listening
again and it is pretty sweet after all, at least in the middle
ground. maybe see them play a secret set next week? in the
evening we didn't hear this but we did sing and then listen
to a bunch of simon and garfunkel, which is kinda similar.
four tet, just generally. i think "hands," maybe, in partic?
(but i forgot it got so beaty.) this is the new one, which at
first didn't quite grab me, but i had in my ears while i was
walking thru the snowstreets, just past dusk, two beers in
me, and those angel voices chiming chiming chiming that
"there's love in you
" just made me melt melt melt.
oh kieran...
also, not to forget:
ye olde wintry mix
... not that it was in my head per se,
but certainly would have been the day for it... also,
this
mix which i haven't thought about in ages (and i guess
you can't actually listen to it there anymore, but now it's
reuploaded
here
, so check it out y'all: wintry jangles from
the '60s and the faux-'60s, got me psyched for a sock hop.
sometime? soontime? springtime?